Nigerian officials announced a deal last month with the Islamist terror group

The terror group's leader, Abubakar Shekau, says no deal was ever reached

"We married them off. They are in their marital homes," Shekau says of abducted girls

Boko Haram has continued abducting dozens of girls in other villages
(CNN) -- Boko Haram laughed off Nigeria's announcement of a ceasefire agreement, saying there is no such deal and the abducted schoolgirls have been converted to Islam and married off.
Nigerian officials announced two weeks ago that they had struck a deal with the Islamist terror group.
The deal, the government said, included the release of more than 200 girls whose kidnapping in April at a boarding school in the nation's north stunned the world.
In a video released Saturday, the Islamist group's notorious leader fired off a series of denials.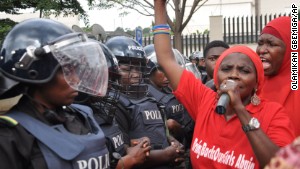 No sign of girls after Boko Haram deal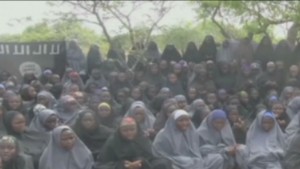 Nigeria: Girls are well, returning soon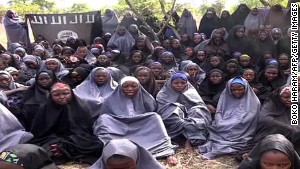 Nigeria: Schoolgirls to be free 'shortly'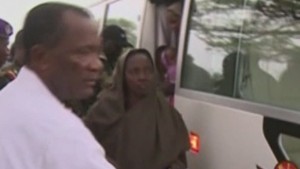 Boko Haram hostages freed in Cameroon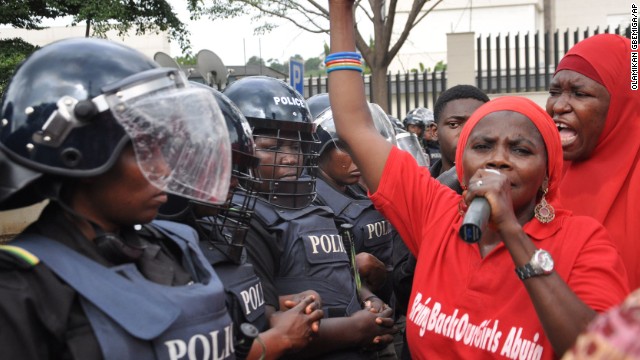 Photos: Nigerians protest over kidnapped girls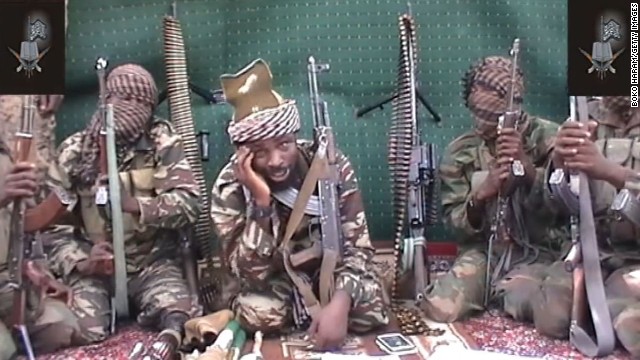 Boko Haram: Nigeria's crisis
"Don't you know the over 200 Chibok schoolgirls have converted to Islam?" Abubakar Shekau said. "They have now memorized two chapters of the Koran."
Shekau slammed reports of their planned release.
"We married them off. They are in their marital homes," he said, chuckling.
The group's leader also denied knowing the negotiator with whom the government claimed it worked out a deal, saying he does not represent Boko Haram.
"We will not spare him and will slaughter him if we get him," he said of the negotiator.
In addition to denying the deal, he vowed more attacks, more "war, striking and killing with gun."
It wasn't clear when the video was made.
Shekau also said the militant group was holding a German hostage. CNN's attempts to reach officials of Chad, who helped strike the purported deal, were unsuccessful Saturday.
The ceasefire deal announced October 17 followed a month of negotiations with representatives of the group, Hassan Tukur, an aide to Nigerian President Goodluck Jonathan, said at the time.
Nigerian officials met with Boko Haram in Chad twice during talks mediated by Chadian President Idriss Deby, according to the aide.
After the deal was announced, the aide said final negotiations on the girls' release would be completed at a meeting a week later in Chad.
That day passed without any signs of the girls.
Despite government claims of a ceasefire, Boko Haram fighters have continued deadly attacks on villages, killing scores and abducting an unknown number of people. One attack a day after the purported ceasefire killed eight people.
Days later, members of the Islamist terror group abducted at least 60 young women and girls from Christian villages in northeast Nigeria, residents said Thursday.
Heavily armed fighters left 1,500 naira, or about $9, and kolanuts as a bride price for each of the women abducted, residents said.
The militant group, which shuns western education, is trying to impose strict Sharia law across Nigeria, which is split between a majority Muslim north and a mostly Christian south. Like ISIS, it has ambitions for a caliphate, or religious state.
The group's attacks have intensified in recent years in an apparent show of defiance for the nation's military onslaught. Its ambitions appear to have expanded to the destruction of the government.
As part of its insurgency, it has bombed schools, churches and mosques, kidnapped women and children and assassinated politicians and religious leaders alike.
CNN's Lillian Leposo and Christabelle Fombu contributed to this report.